Chicago company buys Duluth Board of Trade building
Posted: 04-17-2017
---
DULUTH, MN -
Duluth's historic Board of Trade Building has a new owner.
The Chicago-area based company, Dubin Guru Group, purchased the building for $800,000.
The company has major plans for the building that include adding more tenants and creating more than 100 jobs.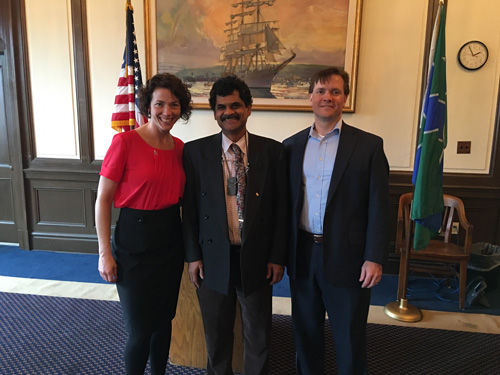 Guru with Duluth, Mayor Emily Larson along with a project supporter, Norm Jones.